Fact Checked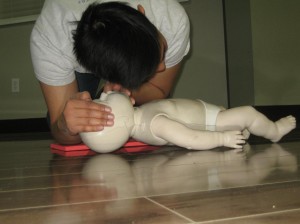 Choosing what to add to your CV can be a daunting task, especially if you have a wide array of items that you want to include. One of the challenges that job seekers face is whether or not one can use CPR training as a resume builder. This need not be the case because if you are looking for a job, CPR training could actually help you achieve your goals faster. It is also an amazing way to tweak your resume so that it speaks volumes about the kind of person that you are. Granted, CPR training will show that you are an innovative person, particularly if this form of training is not compulsory for the career path that you are set to take.
This is, of course, in addition to the fact that you are well prepared in the event of any emergency. This is certainly an asset to any company looking to hire, and could be what sets you apart from other candidates. Suffice to say, it is a fact that one can use this form of CPR training as a resume builder. CPR training makes for a great platform to grow one's career. They also enable individuals to meet the minimum requirements in careers where CPR training is mandatory. The addition of CPR training also makes one confident in their abilities to make the right decision when disaster strikes. Preparation is key as far as CPR administration is concerned.
[youtube url="https://www.youtube.com/watch?v=Gqhkc9LzsGk" width="220″]
There are a few factors that you must put into consideration if you choose to use CPR training as a resume builder. The most vital factor is to ensure that your certification is up to date. CPR certifications are issued and will often expire after an indicated period of time. If your certificate has expired or is about to, you must renew it to see to it that your skills are continuously sharpened. When you undergo training again to cater for this, it means that you expose yourself to advancements that have been made in the field and allows you to stay updated. The initiative to learn more should be self-inspired. You also gain handy skills when you practice CPR techniques. While at it, refresh your first aid skills as the two will usually go hand in hand.
Using CPR training as a resume builder means that you have to know the procedures of the technique. CPR is a series of steps that helps individuals survive following cardiac arrest. CPR should be done immediately signs of cardiac arrest are seen on an individual. This is a very critical stage as the progress from this step helps decide the condition of the patient should they survive the cardiac arrest. In some cases, the administration of CPR may be accompanied with the use of an automated external defibrillator, commonly abbreviated (AED). By working to send shock waves to the heart, they help restore the heart's regular rhythm. Awareness of these procedures makes them an ideal trait and hence something that any job seeker using CPR training as resume builder should seek to do.