Fact Checked
Wildfire is defined as an uncontrolled fire. It typically occurs in the countryside or wilderness area, particularly an area of combustible vegetation. It is also commonly called bushfire, forest fire, vegetation fire, desert fire, grass fire, and veldfire. It is usually difficult to watch out when a wildfire might begin. In fact, wildfires frequently begin unnoticed. Conversely, they can spread quickly.
Causes of Wildfire
Wildfires are frequently attributed to natural causes and human causes. However, it is said that 90% are caused by humans, while only the remaining 10% is of natural causes. Although dry conditions and droughts can increase chances of wildfires to occur, carelessness dramatically increases these risks.
Natural Causes
Lightning – either cold lightning (intense electrical current but for a comparatively short period of time) or hot lightning (less voltage but occurs for a longer duration – more common cause)
Lava from volcanic eruptions
Human Causes
Fires left unattended, e.g. campfires
Burning of debris
Discarding still lighted cigarettes
Deliberate acts of arson
Warning Signs of a Wildfire
As previously mentioned, these wildfires frequently begin unnoticed but can spread quickly, thus it may be difficult to spot a wildfire, especially from afar. The following are warning signs to look out for in a wildfire:
A plane-like flying overhead sound that increases in sound as the wildfire nears
Difficulty breathing or catching a breath
Intense smoke
Stingy eyes
At night, a bright orange or yellow-red flame might be visible from far away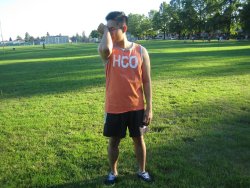 What to Do in Cases of a Wildfire
The government and other persons in authority would usually give instructions on the right set of actions in cases of wildfires. These organizations have a set of instructions that should be followed at all costs. However, in cases where one may be unable to receive instructions, the following actions may be done:
If the house advised to be evacuated, do so immediately and take the emergency supply kit. Choose a route that is safe from fire hazard. Advise another individual of the time of departure and the destination.
Call the local emergency number if there are no evacuation orders yet. Give details of the fire, such as location, and answer any follow up question asked by the dispatcher.
If one is not ordered to evacuate, FEMA recommends the following actions:
o   Organize for temporary housing at an area outside the threatened zone in cases there is an order to evacuate.
o   When outside, wear protective clothing.
o   Gather fire tools.
o   Close all doors, windows, outside attic, eaves and basement vents, and pet doors. Do not forget to close all shutters and blinds.
o   Turn off any natural gas, propane or fuel oil supplies.
o   Fill any pools, garbage cans, and other large containers with water. If possible, place lawn sprinklers on the roof and near fuel tanks above ground.
o   Place valuable items in the car, ready for departure any time there is order for evacuation.
Wildfires may begin unnoticed but spread quickly and last for several days to weeks. To learn more about what to do in cases of a wildfire, enroll in First Aid Courses.
Online Sources:
http://en.wikipedia.org/wiki/Wildfire
http://www.nps.gov/fire/wildland-fire/learning-center/fire-in-depth/wildfire-causes.cfm