Fact Checked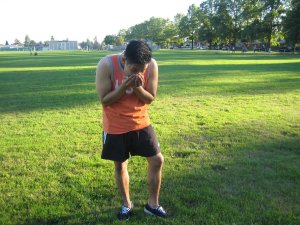 Lead is a very strong poison and when it is inhaled, or sometimes ingested, it can lead to lead poisoning. It is usually a gradual build up in the body that may begin to show symptoms over a period of months to years. This often comes from continuous or recurrent contact with small amounts of lead. Lead can build up in the body by ingestion or inhalation.
Even small quantities of lead in the body may result to serious health conditions, but presence of large amounts in the body may be deadly, especially if left untreated. As a neurotoxin, it is particularly dangerous to young children below six years of age as it may be detrimental to their physical and mental development. Generally, the younger the child is, the more damage lead can cause. It is said to occur in one out of every 20 preschoolers.
Objects that Contain Lead
As a heavy, toxic metal, it is found in many products that are used every day.
Toys, such as jewellery
Children's paint sets and art supplies
Plumbing pipes
Lead bullets, fishing sinkers and curtain weights
Storage batteries
Certain electronics
Certain cosmetics
Some plastics
Contaminated soil
Before: gas and paint
What are the Symptoms of Lead Poisoning?
Symptoms of lead poisoning will depend on the amount of lead that builds up in the body. Low levels typically have subtle symptoms, whereas high levels may lead to apparent symptoms.
Low levels:

Behavioural problems
Learning problems
Irritability
Weakness
Weight loss
Low appetite
Low or no energy
Sleep problems
Constipation

High levels

Abdominal pain and cramps
Vomiting
Muscle weakness
Staggering walk
Seizures
Loss of consciousness
What are the Complications that can arise from Lead Poisoning?
Lead can cause serious health conditions, some of the following include:
Physical and mental development
Growth problems
Kidney problems
Hearing problems
Anemia
Unconsciousness
Death
How is Lead Poisoning Treated?
Main treatment for lead poisoning is the removal of contamination source. Though it may be hard to determine at home if there is lead poisoning, the presence of symptoms mentioned above, especially in combination, should raise alert. The following steps are recommended if lead poisoning is suspected:
If symptoms are severe, call emergency medical services. But if symptoms show low levels, a visit to the doctor may suffice but this should be done immediately. Call the National Lead Information Center or the Housing and Urban Development.
Identify the source of lead and remove the sources in the environment.
Disclaimer: This article should not be used as a substitute for medical diagnosis or advice. To learn more about symptom recognition, lead poisoning and other household poisons, enrol in workplace approved First Aid Courses available all over the country.