Fact Checked
When a toxic amount of a substance (drug or medicine) is taken, it is called an overdose. Drugs are harmful or poisonous when too much or more than the prescribed amount is taken. Commonly abused drugs include alcohol, illegal drugs and even over the counter medication and herbal medicine. Please note that drug overdose IS a medical emergency and treatment should be sought promptly.
Drug tolerance depends on a person's age, his state of health and the exposure or consumption of the drug. Even though a casualty may recover from the harmful effects of drug overdose, through treatment or without it,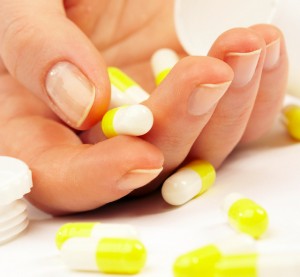 sometimes death may occur as well. Serious complications affecting the vital organs of the body such as permanent damage may also result. In the case of an attempted suicide, treatment may be ongoing.
Signs and symptoms
The signs and symptoms depend on the individual, his health, the amount of drug being abused and the drug itself.
Nausea and vomiting
Dizziness
Impaired coordination and balance
Diarrhea
Abdominal cramps
Confusion
Hallucinations
Drowsiness
Internal bleeding
Visual problems
Coma
Death
Causes of drug overdose:
Unintentional. A person may be taking more than the prescribed amount, taking a combination of the wrong drugs at the wrong time without any awareness about the side effects.
Intentional. This can be an attempt to self-harm oneself—suicide or call for help.
Risk factors
The following groups have an increased risk of suffering from major effects of overdose:
Young children and young adults
Middle-aged people
Women—statistics show that they are more likely to abuse drugs mainly due to psychological problems such as depression
The risk of overdose increases when:
When the wrong drug is taken in combination with another
The body is not adjusted to the new drug
First aid treatment
Remain calm and reassure the casualty
Call 911 and seek immediate medical attention
Do not try to induce vomit
Do not make the casualty eat or drink anything
Recognize the drug that led to the overdose. This can be done by asking the casualty or looking for signs of evidence such as empty bottles. Bring the bottle or box to the hospital so that doctors are able to treat the patient effectively.
Prevention
Make sure you always read the labels on the medicine and only take the prescribed amount according to your age group. Do not discard packaging
Quit smoking and maintain a healthy lifestyle
Limit your alcohol intake to less than two glasses a day
Do not take any drugs unless prescribed by your doctor
Make sure your doctor is familiar with your last overdose
Do not keep a stock of unnecessary drugs. Return them to the pharmacist
Keep all drugs/poisons out of reach of children
Do not overdose paracetamol as it may lead to nausea, abdominal pain, seizures, coma and liver damage
Where to Learn More
To learn more about managing and recognizing drug overdoses and other poisonings enrol in workplace approved first aid and CPR training with a provider near you. Candidates enrolled in standard first aid and standard childcare first aid will have an opportunity to practise and learn about tending to patients with drug overdoses and poisonings.
Related Video to Drug Overdoses
http://www.youtube.com/watch?v=dFZJav3Rc-s