Fact Checked
Overview Of A Heatstroke
This disorder is caused by a malfunction of the thermostat situated within the brain. This controls the body temperature. The body then becomes severely overheated usually due to a high fever or  exposure to heat.
Heatstroke can also occur from the use of drugs such as ecstasy. Heatstroke can increase with very little warning, producing unconsciousness within minutes of the person feeling ill.
What Is Heatstroke?
Heatstroke is the most brutal of all heat-related sicknesses.
Heatstroke can be serious.
Causes Of Heatstroke
Cooling methods of the body stop working due to extreme humidity, intense heat and physical activity in the sun.
Risk Factors Associated With Heatstroke
Dehydration;
Toddlers and older people are likely to suffer from heatstroke;
Individuals who work extensive hours, especially outdoors;
Obesity;
Impairment in the sweat gland function;
Cardiovascular problems;
Alcohol usage; and
Medications.
Symptoms Of Heatstroke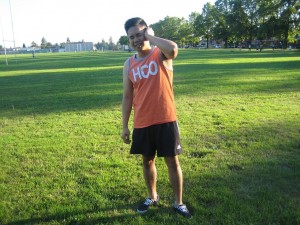 Body temperature, greater than 1040F;
Headache
Dizziness;
Confused;
Uncertainty;
Hot dehydrated skin;
Skin is clammy if the stroke is due to physical exertion;
Fast or shallow breathing;
Fast heartbeat;
Absence of sweating;
Erratic blood pressure;
Irritability;
Confusion; and
Lack of consciousness.
Treatment For Heatstroke
Move the individual to a cool place.
Cool the individual by sponging with a damp towel.
Place ice packs under the armpits and groin area.
Water with electrolyte and fruit juice should be given to the person.
Casualty must be relaxed.
Prevention Of Heatstroke
Keep away from outdoor activity during extreme heat.
Drink lots of fluids when operating outdoors.
During outside activity, cool your body regularly with water.
Stay away from alcohol or coffee when suffering from heatstroke.
Wear light and loose fitting clothes.
Shelter yourself from the sun by wearing sunglasses and a cap.
Related Video On Heatstroke