Fact Checked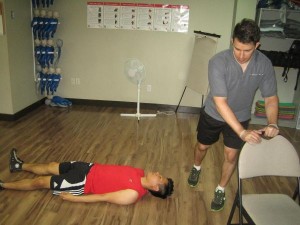 Have you ever been faced by an emergency at work and the aftermath of the anxiety ruins your concentration at work for the rest of the day? Well, that is why first aid training at work is very essential because not only that it equip the workers with the necessary skills to deal with a medical emergency, it also greatly boosts their confidence while working.
It is very prudent for employers to make it known to the employees of such arrangements within the company as this has an overall effect of creating a very good image of the company. Employees can be trained in specialised syllabuses depending on the environment of their workplace because different workplaces pose different risks. So, the workers are sure that they can deal with any risk as it arises. Below are some of the reasons why it is so important to provide first aid training at the workplace:
Prevents extreme panic in cases of emergency
During accidents anxiety levels shoot almost immediately and people panic and this, if not controlled, can lead to more injuries. Having first aid training equips one with the skills to deal with such situations with calmness and confidence hence helping people to relax and thus preventing further injuries that may arise as a result of people going hullabaloo due to panic. This improves safety and above all saves lives.
Helps in the spread of the training
Human beings are social beings, and this means getting your staff trained can get someone else somewhere who's not necessarily your staff trained too. In so doing lives are saved and more people become resourceful. This creates greater safety and health awareness among workers, and it will also have a chain effect in organisation where the training is passed from one worker to another.
Saves lives
The whole concept of first aid training is with the bigger picture of saving lives, thus, in a fatal situation a trained first aider can really make the difference between life and death in such a situation. Normally, when an accident occurs,  people rush to help but if they lack the required knowledge they might end up making the situation worse rather than helping,that is why a trained person is of very great importance in such cases.
Reliable safety
It is always best to prevent than cure, first aid training increases awareness in the work place. This means that risks can be identified before they happen and hence they are dealt with at that stage. This improves safety, and when there is reliable safety, the tendency of accidents happening is reduced hence more concentration at work which means high turn over returns.
Helps stop  or reduces pain
Have you ever known that a minor injury actually causes more pain
than a big major injury? Now you know, pain can cause a lot of discomfort and distraction hence having a first aider nearby can help get the pain in control. A first aider is equipped with skills to perform simple procedures and minor surgeries, which means they can help control the pain hence saving the time that would be wasted visiting the hospital.