Portland CPR specializes in different lifesaving skills, but focuses on two – CPR and first aid. There are numerous trainees who sign up for these programs, so we usually open schedules during the weekends and evenings to accomodate them all. If you want to enroll in a training program, there different ways to sign up. By far, the most popular among our students is online enrollment, through the Portland CPR website.
Other ways to enroll: e-mail, telephone call, in person (The last two options are only available during business hours. Similarly, all requests sent through e-mail or the website will only be processed during business hours.)
First aid: Hypothermia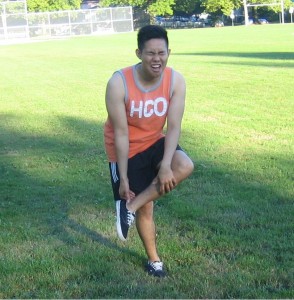 First aid is included in all the Portland CPR courses, with focus on common emergencies. Hypothermia is a common condition that results from exposure to very low temperatures and/or shock. This is dangerous because if the body's core temperature becomes low enough, the organs begin to stop working and the heart starts to slow down. This dangerous because assessing pulse and respiration becomes very difficult if a person has severe hypothermia.
But what can you do if a person is experiencing hypothermia?
Do not warm the extremities. This can cause cold blood to rush to the heart and can cause cardiac arrest.
Warm the torso first, by using a blanket or additional clothing.
Body heat (through skin-on-skin contact) is a good way to keep a person from experiencing hypothermia.
A bath can also be used to help a victim of hypothermia, but the water should be warm not hot. The same goes for compresses; they should be warm not hot (they should only be placed on the torso as well).
CPR/first aid courses
We have five training courses available, with re-certification classes for three of the programs. We divide our programs into basic, advanced, and re-certification training – all affordable and have varied schedules through the week.
Basic training
Heartsaver CPR – General public, 4 hours
Heartsaver CPR C – Health care providers, 4.5 hours
Basic Life Support for HCPs – 4.5 hours
Advanced training
Advanced Cardiac Life Support – Health care professionals, 16 hours
Pediatric Advanced Life Support – Health care professionals, 14 hours
All of courses above are certification classes. Training credentials that you receive from us are only valid for 2 years; before they expire, we require our trainees to sign up for re-certification. Re-certification is only available for the follow courses:
Basic Life Support for HCPs – 4 hours
Advanced Cardiac Life Support – 5 hours
Pediatric Advanced Life Support – 6 hours and 20 minutes
CPR education
Core skills in CPR focus on the following – compression, ventilation, and defibrillation. For bystander rescuers, they usually perform the first two while the last can only be performed with an AED (usually with EMTs). Basic courses only teach core skills and basic first aid while advanced courses teach medical management, skills and techniques that are performed by health care professionals.