Becoming a certified CPR rescuer can be done by enrolling in a CPR and first aid training course. At Seattle CPR, you have a choice of enrolling in one out of five training courses, three of which are basic and two are advanced courses. Learning how to perform CPR correctly is necessary life-saving skill that everybody should have, regardless of whether you work in health care or not. CPR and first aid are two topics that are included in all our training courses and are very popular among trainees – enroll today before our slots run out!
The Recovery Position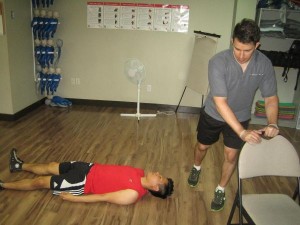 Though rare that a victim stabilizes after CPR is given by bystanders, we still teach our students how to place victims in the recovery position once spontaneous circulation of blood has been restored. The recovery position is meant to promote respiration and circulation of blood if the person is still unconscious and/or unable to sit down.
This concept is part of the Adult Basic Life support guidelines from the American Heart Association, and has been researched and proven effective through several studies. The victim is placed on the ground lying down in a lateral position, with the head dependent and no pressure placed on the chest. There are variations to this position, as long as the general rules are kept.
Looking at Acute Coronary Syndromes (ACS)
Acute Coronary Syndromes are quite dangerous cardiac conditions, especially if they are left unmanaged. ACS caused 1 out of 6 hospitalizations in 2005 and 1 out of 6 deaths in 2006. These statistics are worrying because they imply that cardiac disease remains a problem, even as more and more people are aware of the dangers and risks associated with it.
Prevention is a concept we teach our trainees, because reducing the damage ACS does to the heart and the vessels surrounding it can greatly improve patient outcomes should cardiac arrest happen. Rescuers should be able to give health education when needed, not just CPR and first aid.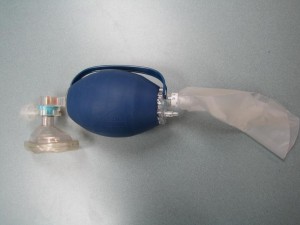 Important things to remember to prevent ACS
Adjust your diet – decrease you intake of food high in fat and sodium
Exercise – Three times a week of mild to moderate physical activity
Avoid vices – drinking or smoking (especially smoking, because nicotine damages the blood vessels and causes vasoconstriction)
Tips on giving CPR
Press hard and fast in the middle of the chest (especially if you are not confident in giving ventilations)
Compressions are given at a rate of at least 100 minute
Compression: ventilation ratio is 30:2
The amount of electricity given during defibrillation varies according to the persons' weight and age)