Fact Checked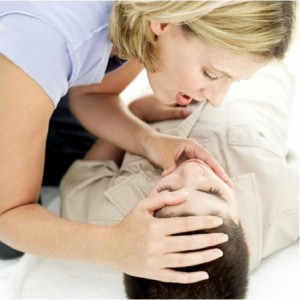 People who respond to disasters and medical emergencies are a different breed. These people are dedicated, competent, confident in their abilities, highly skilled and calm in the face of disasters. And they have to be, as first aiders, they would be dealing with a different kind of adrenaline rush and often have to work in stressful and even dangerous situations while still being able to make use of their first aid training.
Top 5 Characteristics of a First Aider
Has a Good and Pleasant Personality
People who provide first aid, like fire fighters and medics, often interact with people from different walks of life. First aiders are the epitome of patience while giving off a comforting and competent vibe. They are able to keep things together even when the patient is panicking or the victim's family is afraid or lashing out. Most of the time, they're also required to talk and explain things to the patient and/or the patient's family about what's happening, what's being done and what other assistance can be provided.
One important trait that people who provide first aid have is the ability to remember details and work without constant supervision. First responders are often placed in very chaotic circumstances, and as the first on the scene, they're tasked to check the victim's vital signs like blood pressure or whether the lungs have been damaged or if it's still working. There are also instances when they have to decide how serious a person's injury or condition is. Paying particular attention to details is crucial as there are procedures and protocols that have to be followed.
People who work as first aid providers should be willing to work long hours in harsh working conditions. The job isn't your usual 9am to 5pm gig; there are times when you must work on holidays, weekends and any time you're needed. Adaptability and resourcefulness are other key traits to have, especially when one is working in a disaster-hit area.
If you want to carve a career for yourself as a first aider, you should always be curious about the world around you and be keen on the changes and advancements made to first aid courses Plus, medical equipment are always being improved and new ones keep coming every few years so being a quick learner is a must.
Intelligent and able to make quick decisions
People working as a first aid responder have to be quick on their feet and be able to decide immediately what course or treatment to administer. In circumstances when one's training is limited, the person administering first aid should know how to adjust what he or she learned to fit the circumstances, should call 911 and start trying to revive or work on the victim.
Any first aider should know the fundamental medical skills and the characteristics that they should cultivate, especially if one is serious about providing medical assistance. Enrolling in workplace approved courses or other classes will be helpful in honing your skills and shows another good characteristic to have, tenacity.