Fact Checked
Understanding the importance of first aid classes in a caregiver setting is one of the easiest ways to realize the importance of taking these classes for ordinary people are taking care of a person or a loved one who has special medical needs. Here are some of the reasons why taking first aid classes are very important for caregivers.
Infection control procedures will be taught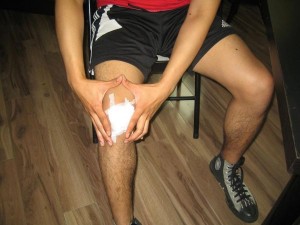 Aside from ensuring the safety of the patient or the afflicted individual, it is also the job of the caregiver to ensure the safety of other people in the residence or institution as well as him or herself. This can be done by taking first aid classes since proper hygiene and infection control procedures are taught in these classes. In these classes, caregivers will learn about the different infectious diseases and how they should be properly managed without bringing discomfort to the patient or lowering his or her self-esteem. The different modes of transmission will also be taught to students which will then enable them to prevent a medical outbreak in the facility.
Caregivers will learn how to use a first aid kit
Having a first aid kit at home or at an institution alone is not enough to ensure the safety of patients and other employees. Someone should be able to use the items that are inside these kits correctly in order for it to be utilized properly during emergency situations. Considering that many of the patients that require assistance from a caregiver are suffering from a certain medical condition that can escalate or attack at any given time, these kits are often used regularly in these situations. Learning how to use all of the items in these kits are very important. Learning about the different over-the-counter medications that are in these kits will enable caregivers to dispense the necessary medications during medical emergencies.
Proper patient transportation is also covered
Oftentimes, especially in cases wherein caregivers are taking care of the elderly or critically-ill patients, they will need to transfer patients to a healthcare facility for further treatment. Without knowing how to transport patients safely, caregivers can end up inflicting harm on the individual that they are taking care of unintentionally. Since this topic is covered in many types of first aid classes, caregivers will not need to worry about the possibility of not being able to transport patients properly since they will learn all the necessary skills that are needed to avoid complications during transport.
[youtube url="http://www.youtube.com/watch?v=h0zCM76Gzzw" width="220″]