Standard first aid training programs are in abundance in the country, but with only select providers that offer high quality programs. Fort McMurray First Aid in Fort McMurray, Alberta is arguably on the best workplace approved training affiliates in the city. Classes are high quality – all taught by workplace approved certified instructors and trainers. With a large selection of first aid training programs offered at various schedules and rates, prospective students are sure to find a program that suits their certification needs.
Getting started…
Tuition and Sign-up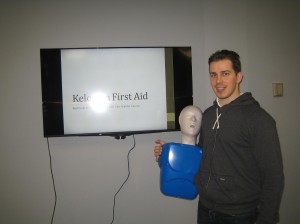 When you compare the rates of tuition and other expenses at Fort McMurray First Aid with other providers, you'll find that you get the best deal with Fort McMurray First Aid. Other providers have cheap tuition but expensive additional fees. With this provider, you get the best value for your money. Total fees are paid upfront during enrolment, inclusive of tuition, taxes, certificates, and manuals. Even registration with the workplace approved is included.
If ever a student drops out, complete reimbursements are given as long as the staff was notified at least three days (72 hours) beforehand.
Signing up is easy. You can visit the homepage for details on classes, rates, and schedules and use the online enrolment form on the same site. E-mails and telephone calls can also be used, but expect replies during business hours only. The same goes for walk-in enrolments.
Training: first aid and CPR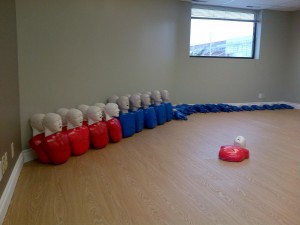 The training program for first aid offered at Fort McMurray First Aid is a workplace approved Standard First Aid Program. This is completed in over two days, in 14-16 hours. The program is taken by health care workers and non-health care workers alike. The comprehensive curriculum include a variety of first aid topics such as:
CPR and AED
Bandaging and wound dressing
EMS system
Stand-alone or CPR-only classes are also available in three categories, each lasting 4, 5, and 6 hours respectively. A and C are for non-health care workers, the former teaching CPR for adult victims and the latter teaching CPR for adult and pediatric victims. HCP teaches both adult and pediatric CPR to health care providers or those who work in a health care setting.
Certification and renewal
Fort McMurray First Aid does not renew expired certification. So before the certificate expires (after three years), be sure to take a recertification class to keep it valid. Recertification for standard first aid is 6-8 hours long and includes CPR C. Recertification for CPR is 4 hours (available only for C and HCP).
Did You Know?
One of the most common health issues overlooked in mental health. As trained first aid rescuers, we should be able to manage different health emergencies – both physical and psychological health. Bipolar disorder is a condition associated with mild to severe mood swings from depression to mania. Depression can be manifested as sudden loss of interest in day-to-day activities like school and work while mania can manifest as euphoria and increase in energy. Mental health problems like bipolar disorder are long-term (lifetime) conditions.