Whether you need Alberta OH&S-approved certification, food safety training, or stand-alone CPR awards, First Aid Classes in Red Deer is the provider for you. This provider offers a wide range of courses including online safety training, pet first aid, and babysitting classes. The reason this provider is so popular is because of its attention to detail, great business practices, low prices, and friendly staff.  You can find more details on available programs and schedules on the Red Deer First Aid website. You may also register for a course via telephone, email, chat, or online using the details posted below.
Contact This Provider Using the Following:
Email: info@canadianfirstaid.ca
Telephone: 1-888-870-7002
Website: http://www.firstaidreddeer.ca
Online registration is available 24 hours a day.
10 Reasons to Enrol with Red Deer First Aid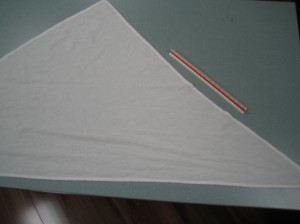 Unbeatable prices
Great reviews
The high volume of courses
A large variety of courses including re-certifications
Easy and quick registration
Friendly and welcoming staff
A clean and conveniently located training facility
No pressure policies for individuals that do not complete the training the first time
Alberta OH&S approved certification
Available stand-alone CPR courses
This provider has great customer satisfaction reviews and is a proud member of the Red Deer community.
What Will I Learn in a First Aid Course?
Participants enrolled in first aid and CPR course will learn about the following topics
ILCOR Consensus 2012 Approved CPR
How to use an automated external defibrillator
How to aid victims with medication
How to stay safe and use appropriate safety equipment (PPE)
How to recognize and help to choke victims
Heart Attacks
Angina
Stroke
Transient Ischemic Attacks
Hyperventilation
Asthma
Anaphylaxis
Shock
Broken Bones
Fractures
Head Injuries
Spinal Injuries
First, second and third-degree burns
Deadly internal and external injuries
Wound management
Poisons
Seizures
Diabetic Emergencies
Embedded Objects
Facial Injuries
Pneumothorax
Heat Exhaustion
Heat Stroke
Frost Bite
Hypothermia
Heat Cramps
Learn all the above topics in a two-day Alberta OH&S-approved standard first aid, CPR, and AED course in Red Deer.
Who Needs First Aid Training?
The following individuals in Red Deer, Alberta are the typical attendees of first aid and/or CPR courses: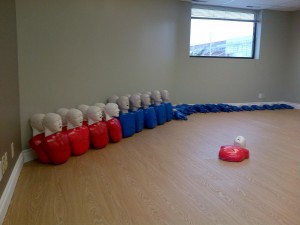 New Parents
CBSA Officers
RCMP Officers
Police Officers
Government Workers
Oil Workers
Gas Worker
Miners
Heavy Industry Employees
Construction Workers
Youth Workers
Teachers
Caregivers
Retirement Home Employees
Health Care Professionals
Registered Massage Therapists
Coaches
Dentists
Doctors
Nurses
Students
Get certified today by taking a course with Red Deer First Aid.
Did You Know?
Retention and bladder stones
One of the biggest culprits of bladder stone formation is urinary retention. Retention happens when the bladder isn't completely emptied upon urination, causing "retention" of urine. The retained urine becomes stagnant in the bladder, with the high concentration of minerals creating stones. Stones can be small and never manifest any symptoms but if they get bigger, they can cause problems if they block the urethra or ureters, leading to bladder problems and kidney involvement.