First Aid Classes in Lethbridge is located in Lethbridge, Alberta. It is a workplace-approved training affiliate that offers first aid classes for very cheap rates while maintaining high quality. There are a number of facilities available in the city, all accessible by public and private transportation. The facilities are conveniently located nearby commercial areas (for eating) and free parking. There are no other providers in Lethbridge that offer better.
Training for first aid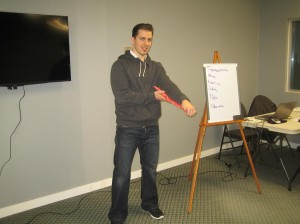 Accidents happen suddenly, and if a person is unprepared to manage the injury and situation, severe consequences could happen. It is part of everybody's responsibility to be ready for any kind of health emergency. With this in mind, more and more employers are requiring employees to be training in standard first aid, especially if you work in a health care setting.
The Standard First Aid training class at Lethbridge First Aid is a St Mark James program that runs for two days (14-16 hours in total). The program teaches basic cardiopulmonary resuscitation (CPR) and automated external defibrillation (AED), wound care and bandaging, managing ABC injuries, and the emergency medical services system.
Special CPR training in First Aid Classes in Lethbridge
There are also CPR-only classes available. The three categories are A, C, and HCP. The first two are for non-healthcare providers and the last is for healthcare providers. C and HCP teach trainees CPR for adult and pediatric victims while A only teaches CPR for adult victims. These a 4, 5, and 6 hours long in total.
Getting certified
Certificates are given upon completion of a training program. The certificates expire after three years, requiring students to take recertification classes before they do to keep the certificates valid. Lethbridge First Aid does not renew expired certifications. Students who allow their certificates to expire have to retake the standard first aid training program.
Recertification for first aid is 6-8 hours and includes CPR C recertification. CPR recertification is 4 hours, available only for CPR C and HCP certificates.
Enrolling with Lethbridge First Aid
Enrolment is quick and hassle-free with Lethbridge First Aid. There are a number of ways to sign up for a program: online enrolment form, e-mail, telephone call, and walk-in. While enrolment forms and e-mails can be sent at your convenience, expect to be entertained or replied to during business hours only.
Fees are settled during enrolment as well (or before training if you enrolled online). This allows students to not worry about additional expenses incurred during training. The total fees include taxes, certificates, workplace-approved registration, and manuals. If ever a student drops out, full reimbursements are available as long as the provider was notified at least 3-days beforehand.
Did You Know?
Vertigo: management
Vertigo is sudden dizziness, usually accompanied by nausea and vomiting and other similar symptoms, due to a change in position. The medical term for this condition is BPPV or benign paroxysmal positional vertigo. When the structures in our ear that are responsible for balance and sensitivity to pressure become damaged, sudden changes in position can cause vertigo symptoms. In the case of dizziness, remember these tips:
Sit down immediately
Use lighting when moving in a dark place
If you are at risk for falls, use a cane or similar assistive device