Located in the bustling commercial district of Windsor, Ontario, First Aid Classes in Windsor delivers quality workplace-approved training programs for first aid and cardiopulmonary resuscitation. The rates at this provider are the best in the city as well! You get the value for your money because all expenses are covered by the enrolment fees. Prospective students can visit the provider homepage for a list of programs and their corresponding rates and schedules.
Getting started: Enrolment in First Aid Classes in Windsor
Enrolment is really easy with Windsor First Aid. There are several ways to sign up for the program: through the internet, by telephone call, or in person. Students can accomplish the online enrolment form or send an e-mail. Enrolment through telephone calls or in-person has to be done during business hours. All these methods are made available to students for easy enrolment.
Settling tuition and additional fees in First Aid Classes in Windsor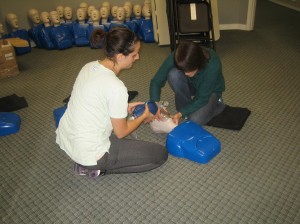 Unlike most providers, Windsor First Aid allows students to pay the total fees during enrolment or any time before training starts (if the student signed up online). Windsor First Aid tuition fees include everything – the base tuition, taxes, certificates, manuals, and registration fees (with St Mark James). There are no other fees that this provider will charge you after training.
If ever a student drops out and is unable to complete a program, full refunds are given as long as the student informs the Windsor First Aid staff at least 3 days beforehand.
First aid training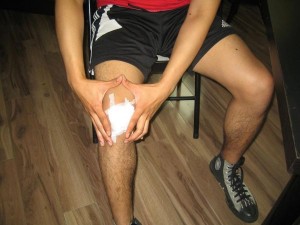 Windsor First Aid is a top workplace-approved training affiliate based in Ontario. There are several facilities in the area, one of them located in Windsor. The facility is easily accessible by public and private transportation. A number of amenities are also within walking distance such as restaurants and parking. Only the latest training equipment is used in the training facility.
This provider offers a two-day, 14-16 hour first aid program for laymen and people who work in a health care facility. The first aid training program includes basic cardiopulmonary resuscitation (and automated external defibrillation), wound care, managing ABC (airway, breathing, circulation) injuries, and sprains and fractures. These are just some of the topics covered by the program.
CPR training
CPR-only training is also available. There are three categories a student needs to choose from: A, C, and HCP. A and C are for laymen or first-time trainees while HCP is for people who work in health care. These programs last from 4 – 6 hours.
Getting certified
Once a student completed all requirements for passing a program, he or she receives a wallet-sized certificate from St Mark James. Bigger, wall-mount-sized certificates can be requested. These certificates are only valid for three years and expire afterward so students need to take a recertification program before they do.
Recertification programs are given to students with valid but near-expiry certificates. First aid recertification is 6-8 hours long, inclusive of CPR C recertification. There are several recertification classes throughout the week.
Make headway with your training today!
Did You Know?
Bladder stones
Bladder stones are mineral deposits in the bladder that can affect normal bladder and kidney function. When the urine is too concentrated or there are high levels of a particular mineral (such as calcium), stones can form in varying sizes. The stones can block the urethra causing painful urination or even blocking the junction between the ureters and the kidney, causing urine to back up into the kidneys. Typically, painful urination and a feeling of fullness after urination/retention are the most common symptoms.