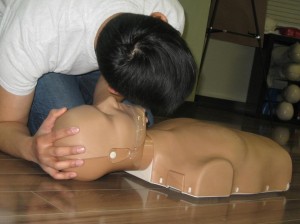 Do you need first aid and/or CPR training for the workplace? Winnipeg First Aid offers low-priced courses with experienced and fun teachers. Learn to recognize and manage emergencies including heart attacks, angina, stroke, cardiac arrest, anaphylaxis, shock, bleeding, internal injuries, skeletal injuries, strains, sprains, head injuries, concussions, and many more when you register for standard first aid and CPR training.  Courses are offered on weekdays and on weekends.  Online programs are also available for workplace safety programs such as WHMIS and TDG.  Other classroom courses available include basic life support, stand-alone CPR and AED training, and food handling certification. Register for any of the above-mentioned courses or book a private course using the contact information provided below.
Winnipeg First Aid
To contact the leading provider of workplace-approved programs in Manitoba uses the following information.
Training Location in Winnipeg First Aid
The main training location is just outside downtown Winnipeg. View the map below for more information on the location of this provider.
Affordable Course Prices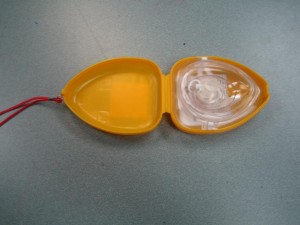 When registering with this provider you can be assured that you will be paying the lowest prices in Manitoba. Check out the prices of major courses offered at this provider below.
Standard First Aid – 114.99
Emergency First Aid – 78.99
CPR and AED – 54.99
All course prices include taxes, certification, workplace-approved registration fees, training manuals, and other equipment. Should a trainee be unable to complete a training course, a full refund is given, provided a 72-hour notice was prepared by the trainee.
Available Courses in Winnipeg First Aid
Trainees can select from the following courses when registering with Winnipeg First Aid:
Standard First Aid and CPR
Emergency First Aid and CPR
Standard Childcare First Aid and CPR
Emergency Childcare First Aid and CPR
Babysitting First Aid and CPR
CPR "Only" level C
CPR "Only" level A
CPR "Only" level HCP
All of these courses provide candidates with a workplace-approved certificate upon completion of the course. Certificates are valid for three years throughout Canada.
Registration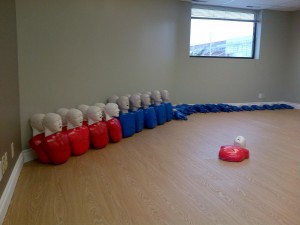 Trainees can register for a course through any of these easy methods:
Online Registration
Telephone Registration
Email Registration
Customer representatives are available during regular business hours to help candidates if they have any inquiries or problems. Course registration is very simple. To register for a course or to view available dates and times visit the Winnipeg First Aid website.
Refresher Courses
Winnipeg First Aid offers trainees a number of different workplace-approved first aid refresher courses. The prerequisites for this program are outlined on the Winnipeg First Aid website. These courses are designed for participants wanting to renew expiring certificates.  Candidates that complete the course will receive a valid workplace-approved certificate.
Training facilities
Winnipeg First Aid's training facilities have high-end equipment and clean and spacious training and classrooms, all easily accessible to prospective trainees.
Did You Know?
Basic first aid: Circulation-Airway-Breathing
Circulation: perform chest compressions
Lie victim on his or her back on a flat, firm surface
Kneel between the victim's neck and shoulders
Place the heel of one hand (usually the dominant hand) between the nipples in the center of the chest. Lock your elbows and keep your arms straight.
Use upper body weight to give the first 30 (trained rescuer) or 100 in a minute(untrained, rapid, chest compressions
Learn the newest first aid and CPR methods and learn to save a life.