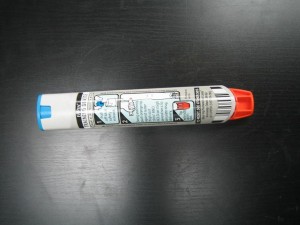 Get Nova Scotia-approved certification and learn to manage a wide range of medical emergencies and injuries by enrolling in first aid classes with Halifax First Aid. Participants have the option of enrolling in standard, emergency, childcare, or babysitting first aid. Individuals looking for CPR "only" (no first aid) certification can enroll in several different courses including health care provider CPR (CPR HCP) and basic life support. Other popular courses available with this provider include WHMIS, TDG, Food Safety, Fire Safety, Medical Terminology, MSDS, and more. Participants looking to renew expiring awards can do so by enrolling in re-certification classes. Businesses, groups, and companies can book popular private courses at the Halifax First Aid training center or an instructor can come to you. For more information about courses, to register or if you have questions, use the contact information provided below.
How To Register for A Course with Halifax First Aid?
There are several ways for students to sign up for programs: the internet (through e-mail or the application form on the site), telephone calls, online chat, or in person. Use the following information to reach this provider:
Website Address: http://firstaidhalifax.ca
Email: info@canadianfirstaid.ca
Telephone: 1-888-870-7002 (Toll Free)
Emails are answered within one business hour. Operators are able to take your call from 7 am to 6 pm from Monday to Sunday.
Who Takes First Aid Classes in Halifax?
People from a number of different walks of life register for first aid courses. Here's a brief list of some of the people that take first aid training in Nova Scotia
Firefighters
Lifeguards
Police officers
Security guards
Coast guard
Fitness workers
Fitness instructors
Caregivers
Physiotherapists
Massage Therapists
Chiropractors
Medical School Students
Doctors
Nurses
Nursing students
Coaches
Teachers
New Parents
Childcare workers
Construction Workers
Government Employees
Restaurant Owners
This is a brief list of some of the people that need training. To find out what course you need or to register using the contact information provided above.
Standard First aid training
The most popular course with Halifax First Aid is standard first aid. This training program is a two-day course, running from 14-16 hours in total. There is a variety of topics taught in the program – focusing on cardiopulmonary resuscitation (CPR), wound care, bandaging and splinting, and major ABC injuries (injuries that affect the airway, breathing, and circulation).
CPR and AED Only Training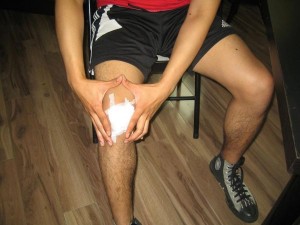 There are also CPR-only classes, available in three levels or categories trainees have to choose from. The three levels are A, C, and HCP.
A – 4 hours long, adult CPR and AED training
C – 5 hours, adult and pediatric CPR and AED training
HCP – 6 hours, for health care workers, adult, and pediatric CPR, and AED training
Other Courses Available
Emergency First Aid
Childcare First Aid
Babysitting Training
Basic Life Support
Advanced Life Support
WHMIS
TDG
MSDS
Fire Safety
Medical Terminology
H2S Awareness
Food Safety
Did You Know?
Removing bladder stones
Bladder stones – mineral deposits from the high concentration of urine in the bladder – can be removed through a procedure called cystolitholapaxy. This procedure uses a fiber-optic tube with an optical lens to visualize the stone and break it into several pieces. The pieces are then flushed from the bladder.