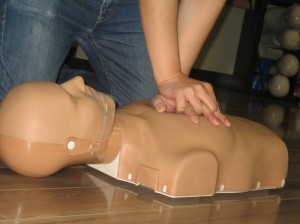 Do you need WorkSafe BC / WCB approved first aid certification? Do you need CPR and AED certification for school? Do you want to learn the latest CPR and choking rescue techniques for infant and child victims? Get certified and learn the latest ILCOR and American Heart Association recommended rescue techniques by enrolling with Vancouver First Aid. This provider offers the lowest prices (134.99 for a standard first aid and CPR course!) for a variety of classes. Popular classes including food safe level 1, occupational first aid (OFA level 1), two-day standard first aid and CPR,  basic emergency first aid, stand-alone CPR level "C" or "HCP" and on-line WHMIS. Customers have made this the top provider of courses in the Lower Mainland because of the low prices, experienced teachers, high volume of available courses and conveniently located training centres (4 centres throughout the Vancouver Lower Mainland). Register for a public, private or on-line course using the contact information posted.
Contact Information
To register for a workplace approved CPR class through this provider you can use the following contact information.
Request for First Aid Classes in Vancouver
The main training location of this provider is located in East Vancouver just outside down-town. Plenty of free parking is available, as well as great access to public transit. For more information or for directions check out the Google map posted below.
Easy Enrolment
Enrolment for standard first aid and cardiopulmonary resuscitation (CPR) classes is extremely easy. Applicants may via telephone call and e-mail. Walk-ins at the training centers are also highly encouraged by the staff.
What Courses Are Available?
Available CPR Training
There are three levels for CPR training: A, C, and HCP. All levels include CPR and AED training on adult victims while C and HCP include CPR and AED for pediatric victims (infants and children). Private infant CPR courses are also available for new or expecting parents wanting to learn to manage and recognize breathing and circulatory emergencies with infants and children.
Available First Aid Courses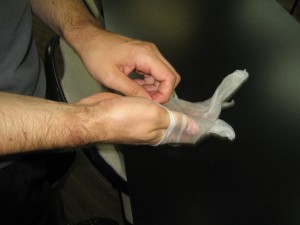 The following first aid, CPR and AED classes are available with this Lower Mainland provider:
Occupational First Aid Level 1 / Industrial first aid level 1
Standard first aid and CPR level "A", "C" or "HCP" and AED (Two day course) – Re-certifications are available
Emergency first aid and CPR level "A", "C" or "HCP" and AED
Standard and emergency childcare first aid, CPR level "B" and AED
Marine First Aid
Babysitting Training
Advanced First Aid
To register for any of the above mentioned courses use the contact information posted on the top of the page.
Other Courses Available
Vancouver First Aid also offers the following programs:
Food Safe level 1
Food Safe level 2
WHMIS
TDG
MSDS
H2S Awareness
Confined Space Entry
Oxygen Administration
Course Prices
Vancouver First Aid offers the cheapest training course rates in the area. Rates are inclusive of taxes, certificates, and workplace approved registration fees, as well as training manuals and equipment.
Standard first aid – 134.99
Emergency first aid – 79.99
Childcare first aid – 79.99
Occupational first aid – 79.99
CPR level "A" – 49.99
CPR level "C" – 59.99
CPR level "HCP" – 69.99
Full refunds are also given to trainees who do not complete the training course and drop out, provided a 72-hour notice is given.
Did You Know?
Cast Care Management
Keep cast clean and dry
Check for cracks or breaks in the cast
Rough edges can be padded to protect the skin
Do not place anything inside the cast (objects, lotions, powders)
Use cool air from a blow dryer to relieve itching
Elevate cast above the level of the heart to decrease swelling
Move fingers and toes to promote circulation
Watch out for fever, pain, swelling above or below the cast, numbness or tingling, drainage or foul odor from the cast, cold fingers or toes.
Enrol in a workplace approved certification course today!