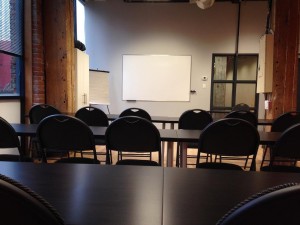 Learn to manage victims of seizures, poisonings, heart attacks, allergic reactions, broken bones, deadly bleeding and many more by enrolling in first aid classes in Saskatoon. Finding the right provider can be difficult, however, Saskatoon First Aid stands out as the leader in first aid, CPR, AED, food handling and safety training. This experienced provider is conveniently located near down-town Saskatoon and provides courses 7 days per week. Participants may also register for private and re-certification courses (to renew awards). Strengthen your resume, learn to save a life and get certified by enrolling in first aid classes in Saskatoon.
How To Register?
A complete list of classes is available on the Saskatoon First Aid website here. Customers can also use the following contact information:
Telephone Number: 1-888-870-7002 (Toll Free)
Email Address: info@firstaidservices.ca
Website (for on-line registration and to view upcoming schedule): www.firstaidsaskatoon.ca
Customer service representatives are available 7 days per week. Email's are answered within 1 business hour. On-line registration is available 24 hours a day.
What Courses Are Available?
Three popular first aid, CPR and AED courses are available in Saskatoon. They are as follows:
Emergency first aid – This is a one day course that includes CPR and AED training. Participants will learn about various circulatory and respiratory emergencies.
Standard first aid – This course includes the components of emergency first aid but adds sudden medical emergencies, skeletal emergencies, sprains and strains and environmental emergencies. This course provides certification that meets Saskatchewan workplace requirements.
Childcare first aid – This course is almost equivalent to standard first aid but adds components for childcare employees such as fevers and shaking baby syndrome.
To view the schedule of the above mentioned courses or to register use the contact information provided above.
What Are People Saying About This Provider?
Check out the following testimonials from customers that have attended courses with Saskatoon First Aid:
I took a course with Saskatoon First Aid and I enjoyed the professional experience. I learned a lot and the instructor made everything very clear and kept everything in manageable components. I definitely feel more prepared to manage an emergency.

Low prices, great teachers, convenient location! What's not to love?!?!?! I took the re-certification course for my CPR and I learned the latest stuff and really enjoyed the class. The instructor really knew her stuff!
Take a course with this provider today to see what everybody is talking about!
What Certification Will I Receive?
Participants that successfully complete the skills component of the courses and the multiple choice exam will receive certification that is valid for 3 years throughout Canada. This certification is provided at the completion of the course.
Did You Know?
Fracture Management
Trainees who sign up for workplace approved first aid classes will learn to manage fracture injuries or broken bones. Fractures occur when outside forces such a impact in a vehicular crash or fall cause bone to break. Closed fractures are breaks in the bone without injury to the skin. Open fractures are injuries to both the skin and bone.
The following fractures are briefly covered in training courses:
Depression Fracture
Complicated Fractures
Transverse Fractures
Spiral Fractures
Oblique Fractures
Greenstick Fractures
Learn to manage these and other injuries by enrolling into first aid classes in Saskatoon First Aid.